Specialized Plumbing Technologies Celebrates World Trenchless Day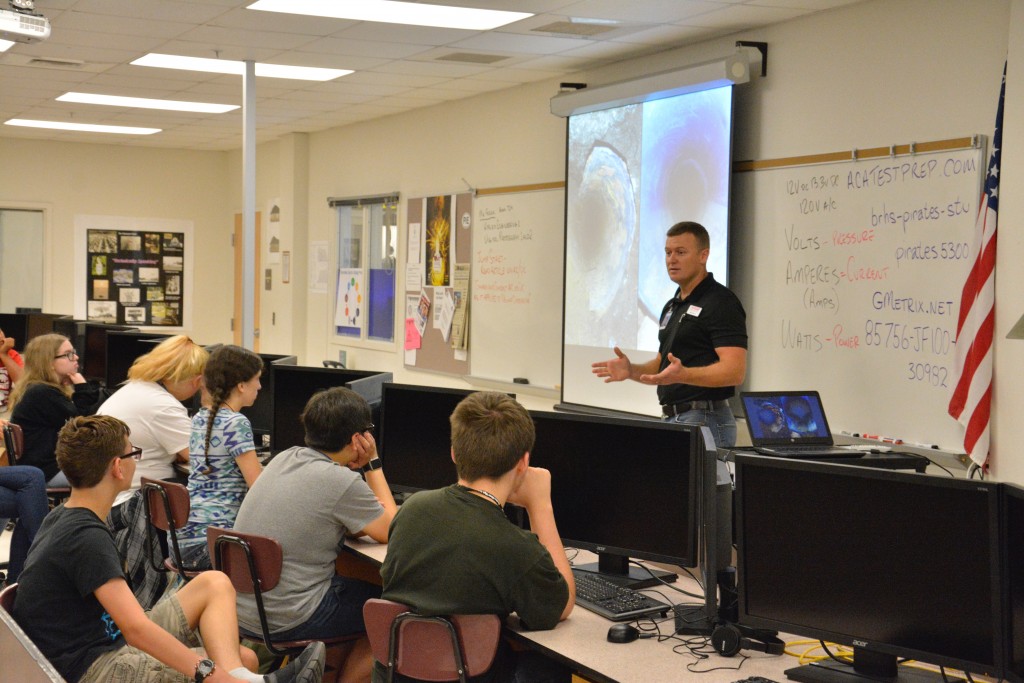 Bradenton, Florida – Specialized Plumbing Technologies (SPT) celebrated the first ever World Trenchless Day by teaching local high school engineering students about failing pipe infrastructure and trenchless technology solutions used to renew them with less of an impact on the environment.
World Trenchless Day is to celebrate on a global scale the benefits of utilizing trenchless technology methods. The celebration is commemorated on the fourth Thursday of September of each year. This day is to unite manufacturers, contractors, engineering firms, property associations, and local government officials about the impact trenchless methods have on their communities.
Trenchless technologies are commonly referred to as "no-dig" construction and/or rehabilitation process. Rehabilitation methods include cured-in-place pipe (CIPP), pipe bursting and mechanical spot repair.
Braden River High School engineering teacher John Frank found the technology to be relevant to today's pipe infrastructure problems. "It's exciting to see kids learn about innovative technologies that fix a huge problem."
"The young people today will inherit the problems of tomorrow and aging pipe infrastructure, unfortunately, falls under that category," says Holly Neuhaus, marketing coordinator for SPT. "Educating ourselves on the importance of pipes and implementing innovative ways to repair pipe systems is critical to the success of repairing our pipe infrastructure."
Trenchless technology methods such as CIPP lining positively impacts repairing pipe systems. Pipe systems are often in hard to reach areas in floors, ceilings, and walls. Instead of jackhammering up the floors or back-hoeing lawns to reach a cracked or leaking pipe, CIPP lining and/or epoxy barrier coatings can be installed without all these inconveniences. For those properties with plumbing systems under 3 feet of concrete or a drain problem occuring in a newly renovated bathroom, noninvasive solutions such as CIPP lining or epoxy coatings are the perfect solution.
Due to the nature of installing CIPP lining and epoxy coatings, the amount of time it takes to fix a corroded water line or cracked drain pipe is minimal in comparison to traditional re-pipe installations. Less time ultimately means less money. Since a project can be completed in less time, the money it takes to plan, prepare, and execute the project is reduced.
Trenchless technology installation methods such as CIPP lining and epoxy barrier coatings are the solution to repair and renew our society's pipe infrastructure in less disruptive, cost and time effective way.
About Specialized Plumbing Technologies: (SPT) Founded in 1994, SPT is a Florida-based provider of investigative and no-dig plumbing solutions. By using state-of-the-art techniques and equipment to investigate, diagnose and implement pipe renewal solutions, SPT is a leader in the plumbing industry. For more information visit sptplumbing.com, or call us at 800-849-4610